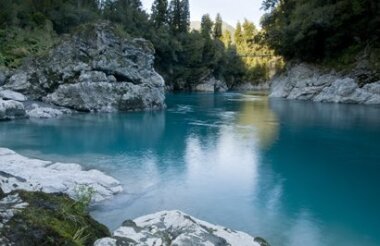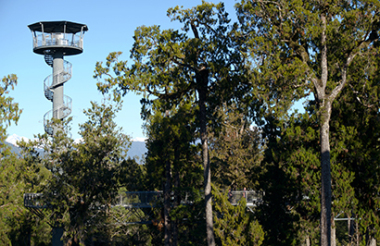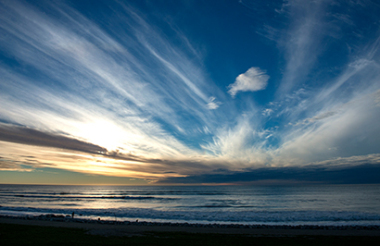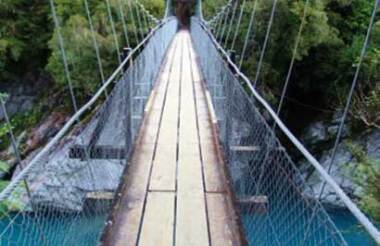 The Hokitika Gorge, around 45 minutes from the centre of Hokitika is a magnificent granite gorge lined with beautiful native bush.
A swing bridge just 2 minutes from the car park takes you over milky blue green pools and a short walk delivers you to large moss covered boulders you can explore.
The drive out here from Hokitika is also quite something. You'll enjoy the trip through lushly grassed farmland with alpine mountain views. Consider making a circuit and exploring the gorge and Lake Kaniere Scenic Reserve -- take the good gravel road past Dorothy Falls.